George Gombossy is the editor & publisher of CtWatchdog.com and www.CtCondoNews.com – two premier Connecticut consumer websites. He and radio personality Dan Lovallo co-publish www.CtTalking.com, a Connecticut political website where civil discourse is encouraged.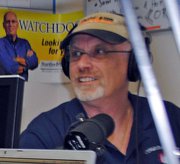 Gombossy launched CtWatchdog in August 2009 after he was fired from The Hartford Courant where he was the first investigative consumer columnist in the Courant's history. He was fired on Aug. 3 after refusing to "be nice" to major advertisers. For three years he served as the advocate for consumers at The Courant, following 12 years as its business editor. Working with thousands of readers who sent him complaints and tips, his Watchdog columns resulted in more pay for homework than a dozen state investigations and forced CL&P and many other companies to spend millions of dollars improving their customer service.
In late 2011 the suit was resolved.
During his 40-year career at the newspaper, Gombossy led teams of reporters that won dozens of awards, including the George Polk Award and the American Bar Association's Silver Gavel Award. He helped the paper win its first Pulitzer Prize. Under his direction The Courant won the SABEW Best in Business award for overall quality among midsize newspapers four times and he directed the work of two Gerald Loeb Award finalists and won the SABEW BiB award for his Watchdog column. At least five of his investigative series were nominated by The Courant for the Pulitzer.
Most recently The National Association Of Consumer Advocates gave Gombossy its highest journalistic award- the 2009 Media Award – for his 40 years of working on behalf of consumers and investors as a reporter, editor and columnist. He was a board member of the Society of American Business Editors and Writers (SABEW), where he served on the contest and audit committees.
George is also a proud U.S. Army veteran, volunteering to serve during the Vietnam War (he did not serve in Vietnam). Born in Hungary, he came to the U.S. in 1956 and has been ever grateful to this country for what it has given him and his family. Reach George at george@ctwatchdog.com.
CTWATCHDOG.Com is blessed with several outstanding bloggers
Dr. Kathleen Cairns
Kathleen is a licensed clinical psychologist and certified hypnotherapist in private practice in West Hartford, Connecticut and Beverly Hills, California.
She  is the author of "The Psychotherapy Workbook: A Home-Study Guide For Growth & Change" endorsed by New York Times best-selling author and psychiatrist Dr. Harold Bloomfield.
She co-authored "The Bald & The Beautiful: Surviving Breast Cancer." She wrote and produced the self-hypnosis audio tape "Breathe… As If Your Life Depended On It." She has also created a line of lithographic greeting cards entitled "Kathleen's Condolences." Her website www.kathleencairns.com displays her work, photo, and excerpts from her books and audiotape and greeting cards.
For over twenty-five years, Kathleen's practice, The Life Goes On Psychotherapy Center, has focused on the teaching and development of communication and intimacy skills in relationships. Her areas of expertise include anxiety and depression, recovery from addiction, couples, eating disorders in adolescents, phobias, stress management, the mind-body connection, and death and dying. Dr. Cairns was a consultant to Project Nightlight, an organization dedicated to helping AIDS patients without families in the final stages of dying.
She  conducts seminars in Los Angeles, Boston, and Hartford and has appeared on national television and radio talk shows.
Her email address is kathleen.cairns@mac.com. She will get back to as many people as she can and will use some of your questions for future columns.
Gina Juliano
Gina Juliano writes two regular columns for CtWatchdog. She writes Frugal Fridays, where she gives tips on how to save money, and she writes a weekly column called Great Ct Grocery Deals where she finds the best grocery deals in Connecticut newspapers. She writes daily about "Everything coupon, free, and cheap" on her blog, Gina's Kokopelli (www.ginaskokopelli.com). Gina also teaches couponing classes and would love to be invited to your school, library, or organization. Please contact her at ginaskokopelli@yahoo.com.
Denis Horgan, journalist, author and world traveler
Horgan was born during a Thanksgiving snowstorm in a Boston taxicab that didn't quite make it to the hospital on time. Starting off life that way gives special impetus to being "on the road." Denis decided early to look on the world through the eyes of a journalist, starting as a copy boy at the Boston Globe and serving in a variety of capacities " reporter, editor, columnist" for the Bangkok World, the Washington Star and the Hartford Courant, where he was travel editor.
Most recently he is the author of the essays/memoir, "Flotsam: A Life in Debris," and the novel, "The Dawn of Days."
An indefatigable traveler, Denis is on the road whenever the occasion allows. He has journeyed to scores of countries around the world, and to hundreds of corners of the United States. "I have never taken a trip anywhere that hasn't been interesting or fun," he says. "Never. Travel is always exciting, illuminating and fascinating. And it's so easy to do." Denis is also a gifted writer, who  engages your senses with his carefully crafted columns.
E-mail Denis at denis@bluefoot.tv
Alyssa Shapiro
Alyssa Shapiro frequently blogs for CtWatchdog.
Her column reveals what people are buying, why, and whether it is worthwhile.   She writes about our voracious spending habits from her post in Fairfield County, Connecticut.
Alyssa's career began as an advertising executive for 14 years. She worked with The Hartford Courant, Connecticut Magazine, and Lamar Advertising. From there she moved abroad and travelled internationally. After seeing the world outside American suburbs, Alyssa returned to Connecticut with a fresh perspective and found her voice in writing "What It Is." She published 160 columns for Hersam Acorn in the award-winning weekly newspaper The Wilton Bulletin.
Her website is www.alyssashapiro.com.
Leslie Jacobs
Leslie writes a regular column for CtWatchdog called Less Mess. She is a professional organizer.
For more information or to book Leslie Jacobs, please visit: www.lesmess.com  or send her questions at lesliefjacobs@yahoo.com
Watchdog Nation's Dave Lieber
For 30 years, Dave Lieber, a humorist and storyteller, has used stories to help change our world. Dave works as The Watchdog investigative columnist for the Fort Worth Star-Telegram and is one of Texas' most popular speakers.
He won the Katie Award from the Dallas Press Club as the best columnist in the U.S. Southwest.
He is co-founder of one of North Texas' largest children's charities, Summer Santa, which serves thousands of children each year through a volunteer service that has no office or paid staff.
His work for Summer Santa earned him the Will Rogers Humanitarian Award, which goes to the U.S. newspaper columnist whose work produces positive effects on the lives of readers.
He is the author of two popular books, "The Dog of My Nightmares: Stories by Texas Columnist Dave Lieber" and "Dave Lieber's Watchdog Nation: Bite Back When Businesses and Scammers Do You Wrong."
His author website is www.YankeeCowboy.com and his book site is www.WatchdogNation.com. You can reach Dave at dlieber@ctwatchdog.com.
Atty Andrew Kreig
Andrew Kreig, a former Hartford Courant reporter and now a nationally known investigative journalist, writes regular columns on justice and politics.
Andrew is a freelance investigative reporter, lawyer and radio host based in Washington.
His primary focus for the past year has been exploring allegations of corruption and other misconduct in federal agencies, and also advising several nonprofit groups fostering cutting-edge applications within the communications industries.
As president of the Wireless Communications Association International from 1996 to last summer, Andrew led its worldwide advocacy that helped create today's broadband wireless industry.
Previously, he was an associate at Latham & Watkins, law clerk to a federal judge, author of "Spiked," a book about the newspaper business, and a longtime reporter for the Courant.
Currently, he is a senior fellow with the Schuster Institute for Investigative Journalism at Brandeis University and a research fellow with the Information Economy Project at George Mason University School of Law.
Listed in the Marquis Who's Who in America, he holds law degrees from the University of Chicago School of Law and from Yale Law School. His undergraduate degree is from Cornell University, where he was a Daily Sun editor, a rower and a Golden Gloves regional finalist.
Write to Andrew at Andrew@justice-integrity.org.
Dr. Rebecca Saria
Dr. Saria writes a column on pet health issues.
Kathy Kiley
Kathleen Kiley has been a journalist for 20 years. She began her career writing for Investment Dealers' Digest, reporting on mergers and acquisitions. She has written for national business magazines and The New York Times.
Kathleen, along with a team of international business journalists, launched a news site for KPMG, one of the big-four accounting and advisory firms in 2000, where she covered consumer markets. Kathleen became interested in reporting on organic farming after writing a story about how a group of women (The Fairfield Organic Teaching Farm) made it their crusade to create an organic teaching farming in Fairfield. She will be writing a column on organic farming every other Thursday.
Kathleen LaBella will write her CtEatWell column on alternating Thursday. You can reach Kathy at kathleenjkiley@gmail.com and check out her new web site (a work in progress like everyones) atwww.organicfarmingct.com
Former Racedriver and Teacher Bobby Carville
Kathleen S. Cowan LaBella
Kathleen S. Cowan LaBella, RD, CD-N is a registered dietitian, and a certified advanced health and fitness specialist with American Council on Exercise.
Her weekly column is called CtEatWell.
Kathleen has a private practice located in Essex, Connecticut where she specializes in lifestyle behavior change for sports nutrition, weight management, and wellness. Kathleen has worked on both the collegiate level as well as developing individual exercise and nutrition programs for a variety of clientele including professional athletes. Kathleen has consulted in fitness centers, hospitals, and rehabilitation centers throughout New England to develop specific nutrition programs for adults, children, and the elderly. She has written and provided lectures on topics of Alzheimer's Disease, Cancer, Cardiac Disease, Parkinson's Disease, Sports Nutrition, and Wellness Programs. She has produced, wrote and hosted a local health and fitness television series for Comcast Cable, and has been featured on Public Broadcasting System health programs, and has been consulted as a source for several newspaper articles on topics of health and nutrition. She has developed recipes, as well as provided nutrition labeling to international corporations.
Kathleen encourages a diet with food by means of local sustainable agriculture for a healthy environment and economy as well. Her other interests include cooking, gardening, hiking, kayaking, weight training, and outdoor living.  Kathleen believes that lifestyle changes not only include diet and exercise, but it includes the environment that surrounds us both inside and outside the home.  She not only advises clients, but lives the lifestyle she teaches and writes about.
Her website is www.peakperformancerd.com and she can be reached at kathy@peakperformancerd.com
Carol Mueller, marketing/sponsorship director
Carol is an experienced marketing and advertising saleswoman. For many years she sold advertising for The Courant, before joining the  Connecticut Dental Association where her main job was to produce huge conferences. She can be reached at carol@ctwatchdog.com.
And this website would only be a dream if it weren't for Jeanne Leblanc and Tom Twitchell, who worked round the clock to design it.
We are constantly working to improve our site and will have a board of advisers to help guide it and nurture it – with your help – to become an institution that will serve the public for a long time.
Disclosure
Don't believe a  journalist who tells you he or she is objective. We are not machines. What is important is fairness and transparency. Everyone has conflicts. I (George) certainly do. And as you read my blogs you need to know what they are: I and my wife own stock in many companies, including UTC, GE, eBay, Apple, Microsoft, Deere, gold and silver, Verizon, AT&T, Ford, as well as coal and oil companies. I own rental property in West Hartford and we sometimes rent our Key Largo condo.
My major conflict involves Hoffman Auto Group. My son works there as the Porsche service representative, the company at times is an advertiser on CtWatchdog and i helped it launch DrivenCt.com,a consumer auto guide. The columns that I publish from DrivenCt.com are edited by me and sometimes I suggest topics. Obviously I have such a huge conflict of interest that I cannot publish any positive or negative comments from readers about Hoffman Auto Group. As I have in the past, any complaints that I receive about the dealership I turn over to owner Brad Hoffman. Katie Bushey  is Hoffman's public relations director. You can contact her at Katie.Bushey@hoffmanauto.com.