With the best bargain hunting days of the year nearly here, shoppers are advised to adjust their shopping habits to the reality of Black Friday's new sale schedule. Some of the best sales will likely begin on or before Thanksgiving.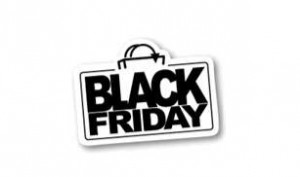 "Black Friday is starting earlier and earlier," explained Edgar Dworsky, founder of ConsumerWorld.org. And some stores are staggering the release of their doorbusters at different times. Walmart will have most items online at 3 a.m. Thursday. Best Buy, Toys"R"Us, and Sears have split events Thursday evening and Friday morning. "If you don't read their circulars carefully, you could show up on the wrong day or the wrong time," cautioned Dworsky.
Consumer World offers these holiday shopping tips to help bag the best bargains (available online at http://www.consumerworld.org/pages/shoptips.htm ):
1. Read the Ads: Preview the Black Friday sale circulars now at BFAds.net and get a list of sale items at all stores by category, such as all televisions at blackfriday.gottadeal.com. Check local newspapers on Thanksgiving Day. They will be chock-full of circulars and last minute deals. Friday's papers will include additional sales. Get on retailers' email lists, check their websites for additional "hidden" bargains, and look for deals and coupons listed on their social media sites.
2. Evaluate the Deals: Not all Black Friday advertised items are the best deals. Some great sales have already occurred. Others will become available the weekend before Thanksgiving, on Cyber Monday, or in December. To separate the ho-hum from the good deals, use several pricing tools, such as the Price Checker at ConsumerWorld.org (to compare prices at many online stores instantly), and shop.pricespider.com (to compare today's price for an item to what was charged over the past year). If shopping online, find out the total price including shipping and tax (if any), and what the reputation of the seller is using BizRate.com or ResellerRatings.com .
3. Research the Right Product: A low price on a lousy product is no bargain. Check websites where professionals evaluate products, such as Consumer Reports, Steves-Digicams.com (for cameras), PCMag.com (computers), best/worst toy lists, etc. Check the user reviews posted after most product descriptions at Amazon.com, BestBuy.com, Walmart.com, and other retailers.
4. Save with "Triple Plays": To save the most, combine the primary ways to save: buy items at a good sale price, use percent-off/dollars-off/bonus points coupons offered by some stores to lower that price even more, and look for items that also have a cash back rebate.
5. Be an Early Bird: Go when the store first opens because quantities are limited and no rainchecks will be given generally – J.C.Penney: Thurs. 3pm; Best Buy: Thurs. 5pm/Fri. 8am (split event); Toys"R"Us: 5pm/7am; Walmart, Macy's, Target, Kohl's: Thurs. 6pm; Sears: Thurs. 6pm/Fri. 5am; Staples, Home Depot: Fri. 6am; Costco: Thurs. online, Fri. 8am in stores. Most stores in states with blue laws open Friday Midnight – 1am.
Look for better "doorbusters" including:
Roku SE streaming media device: $19.99 (hhgregg), $24.99 (Kohl's, Walmart, Best Buy); Samsung 40″ HDTV: $279 (hhgregg, Best Buy); Samsung 55″ HDTV: $498 (Walmart); Samsung 60″ Ultra HDTV: $799 (Best Buy); Motorola SB6141 cable modem: $69.99 (Staples); 4 Samsung kitchen appliances: $1999 (hhgregg); LG front load washer/dryer: $899 (hhgregg); Kenmore front load washer/dryer: $799 (Sears); Fitbit Flex: $49.99 (hhgregg), $59 (Walmart); $50 off $100 Christmas goods: Target Sat. only; $20 off $50: Macy's; Small kitchen appliances: $3/$10 (Kmart), $4.99/$7.99/$9.99 a/r (Kohl's), $7.99/$9.99 a/r (Macy's,JCP); $9.72 (Walmart); 50% off 100+ toys: Toys-R-Us; 32-gb/128-gb thumb drives: $6.99/$19.99 (Staples, Best Buy, Walmart); and 50% off everything (Old Navy).
6. Beat the Early Birds: Watch for pre-Black Friday sales before Thanksgiving. Some Black Friday prices start on Sunday afternoon/night the 22nd at Sears and Toys"R"Us (plus online 9pm Wed.), and online Monday at Kohl's. Avoid the crowds by ordering online since some Black Friday deals may be available on Thanksgiving Day right after midnight (Walmart starts at 3:01am EST). Some bonus doorbusters may be announced online only. Be warned that stores are generally terrible about indicating which items will also be available online, but Walmart says almost all will be. To maximize efficiency on store visits, scope-out key retailers the day before Thanksgiving to learn each store's floor plan in advance. Some stores offer diagrams of where sale items will be located.
7. Check the Return Policy: Before buying, find out the store's return policy. While many stores have extended their return deadlines into January, others online may impose restocking fees on certain categories of items. Some retailers use a blacklist database or returns tracking system to deny refunds to returns abusers.
8. Get a Gift Receipt: Make returns easier for gift recipients by asking the store for a gift receipt and include it in the gift box. Without a receipt, a refund may be denied outright, or may be limited to only an equal exchange, or to a merchandise credit for the lowest price the item has sold for in the recent past.
9. Use the Right Credit Card: Certain credit cards offer valuable free benefits. For example, don't be pressured into buying a service contract when you can get up to an extra year of warranty coverage free just by using most gold or platinum credit cards. Ask your credit card issuer what length warranties qualify for an extra year of coverage, if any. Some credit cards also offer a return protection guarantee (they will refund the purchase price within 90 days if the store will not), or offer a sale price guarantee (they will give you back the difference if an item goes on sale within 60 days of purchase).
10. Save More with Price-Match Guarantees: Walmart will match prices on Black Friday, while most stores will not. Keep checking the prices of the items you buy. Since many stores offer a price protection guarantee, you may be entitled to get back some additional money if the seller or a competitor offers a lower price before Christmas.
Consumer World®, launched in 1995, is a public service consumer resource guide with over 2000 links to everything "consumer" on the Internet. Edgar Dworsky , an avid bargain hunter, is the founder of Consumer World, editor of MousePrint.org – an educational site devoted to exposing the fine print loopholes in advertising, and a former Assistant Attorney General in the Consumer Protection Division of the Massachusetts Attorney General's Office.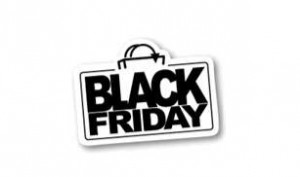 Similar Posts: