Perhaps using the destroyed home of Sheila and Dominic Traina of Staten Island New York in a television ad which claims that AllState cares about its customers may not have been the smartest move on the company's part.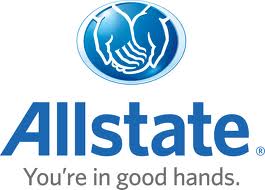 According to news accounts the couple was stunned to see their wrecked home on a television commercial considering that they are in dispute with AllState over how much the insurance company should pay.
"The Trainas were having Thanksgiving dinner when they said they saw the crumpled green wall of their house and one of their wooden chairs — outside wrapped in police tape — in the spot," wrote the New York Post. The ad is called "1,000 Thank You's."
"I got disgusted," Dominic Traina told the Post. "I said, look at the all the trouble we're getting with AllState and this is what they're putting on TV. That was terrible."
"The commercial said how caring their agents are," Mrs. Traina told the Staten Island Express, "but they are not caring at all."
The couple – whose home had been insured for 43 years by AllState, has refused to settle for a $10,000 payout and are considering hiring a lawyer.
The couple says that they have proof from neighbors who rode out the storm that it was the wind that knocked their home down and not water, as the insurer claims in denying full coverage.
AllState did not ask the couple for permission to use images of their home but told the newspaper:  "Our commitment is always to settle claims fairly.
Similar Posts: