Here's how you beat the bank when the bank tries to beat you.
No, you don't need to contact Watchdog Nation asking for that one phone call on your behalf so that suddenly, like magic, you get your $2,000 back.
Sure, that worked for Joan Stewart in her dispute with Bank of America. But while researching her predicament, I learned that a smart consumer can fight back and win, too. I found a master bank beater, and I can't wait to share.
As readers of the Fort Worth Star-Telegram Dave Lieber Watchdog column first learned, here's the problem: Stewart discovered that someone had stolen a credit card from her purse and gone on a $2,000 crime spree. She called Bank of America and told them what had happened. The bank asked whether she wanted to press charges. She said she wasn't sure.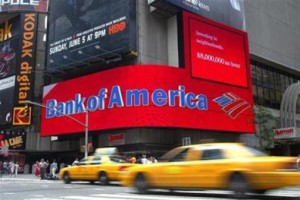 "It was the first time I had heard about it. I was still in shock about it, and I really didn't know what I wanted to do," she said.
The bank suggested that she file a police report. First, though, she wanted to learn more. She did some detective work and learned that the thief is a relative. She went ahead and filed a police report. Then she called back the bank with the report number.
She remembers a bank rep saying, "Oh, no, we're not going to pay these charges because you said you were going to assume responsibility for it."
She says, "But I did not say I would assume responsibility. I don't think I did. I was uncertain. I did not want to make a decision at the time. I wanted to find out what happened. I was flabbergasted by it all."
In a letter, Bank of America called her "a valued customer," yet confirmed the decision that she had to pay. But Stewart had followed the rules by informing the bank of the theft.
By federal law, consumers must report a debit card theft in two days. But with credit cards, it's 60 days. Stewart was well within that time frame, says identity theft expertRobert Siciliano, a consultant for the security company McAfee.
Bank of America spokeswoman Diane Wagner, without explaining why, made sure after I contacted her that Stewart got her $2,000 back. Her advice: Notify a bank immediately when you detect fraud on your card.
So what is the best way to persuade a bank to change its mind when it doesn't want to cover bogus charges?
Linda Foley, founder of the Identity Theft Resource Center in California, plots out several paths to resolution. Here's what she says:
"First, skip customer service and deal directly with the fraud department. When you reach them, inform them, 'I did as you said. I contacted the police, and they are going ahead and prosecuting.'
"Get the address at the bank where you should send the police report. Send it by certified mail with a return receipt requested. Tell them in the letter that you contacted them immediately when you learned of the problem and said you would look into it. You did, and here's the police report, so you have no leg to stand on.
"Tell them, 'You can listen to the original tape of my call, and you'll see that I never said that.'
"Make sure the police report says that the victim is willing to testify and help the prosecution. Or make sure it says the case has been turned over to the DA's office.
"If that doesn't work, contact the supervisor of that department and make sure he or she understands that you have indisputable evidence — the police report — that shows you wanted to check first. It's their word against yours, and now you have a police report saying you want to go ahead with the prosecution.
"If that doesn't work, contact the bank's legal department and let them know they have a legal problem. You tell them, 'You have a choice. You can go ahead and take care of this quietly and get this done and maintain me as a customer, or you'll lose me as a customer. More importantly, I'm going to the press and will tell them how this bank treats its customers.'
"If you provide the information to them and they're not following through, you can tell them you are going to file a civil case against them under the Fair Credit Reporting Act for the $2,000 and the pain and suffering, emotional distress and problems they've caused to your credit score.
"Don't pay the amount you are disputing. By providing the police report, you back up what you said. You drop it back in their lap. You're shifting the burden of proof. They now have the proof that shows what you said. You're standing up for your rights. It was a crime. It's that simple. Two thousand dollars is a drop in the bucket to them."
There you have it. The big banks don't expect you to know this. Now you do.
Check out Dave giving a speech:
# #
Are you tired of fighting the bank, the credit card company, the electric company and the phone company? They can be worse than scammers the way they treat customers. A popular book, Dave Lieber's Watchdog Nation: Bite Back When Businesses and Scammers Do You Wrong, shows you how to fight back — and win! The book is available at WatchdogNation.com as a hardcover, CD audio book, e-book and hey, what else do you need? The author is The Watchdog columnist for the Fort Worth Star-Telegram. Visit our store. Now revised and expanded, the book won two national book awards for social change. Twitter @DaveLieber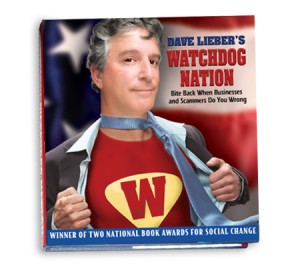 [ad#uconn468]
Similar Posts: