By Dorothy Smith of Preston
For weeks, I had been receiving mailings about AT&T UVerse bundle packages.  At the new year, I decided to bite and called.  I asked if service was available in my area and told yes.  I booked an appointment for end of January.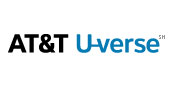 The night before installation, I received a message saying they would not be there to install and could not tell me when they would. (Vacation day already taken at this point to be available for them to come). They did not know sooner it could not be done?
I called the next business day to ask why.  I was told that it was a "facilities issue" and not sure when it will be taken care of- call back in a week.  I called in a week.  Told it was a "facilities issue" and do not know when it would be resolved.
At this point I pushed for some answers and asked that I be given a time frame which they said they could not.  I spoke with a manager who said he could not give time frame.  I asked why I was told there was service in my area when there is not.  He said there is service but we need to do construction first (in my book, no service).  When pushed, he said it typically is 2-3 days before can be done.
I called again a week ago and received Sheila who was appalled at the time drag and assured me she would work it through with me.  She would contact the engineers.
I told her to ask what is the "facilities issue"- specifically is  overhead wires, underground construction, etc.?  She called me back and left message saying it was a "facilities issue" and at best, it may be completed by 2/28 (2 months after I ordered) but no details as to the specifics.  She left number to call her back.  I called and no one could tell me how to reach Sheila.  I was transferred six times (for 30 minutes) before I got pissed.  Then Natalie or Natasha said she would work it through and call the engineers.
I again asked for specifics as to what the facilities issue was.  She got back to me to say it is a facilities issue and may be done by 2/28.  I asked about the specifics of the issue and she informed me that the engineers said I can not know- that it  is confidential according to their protocol (say what?)  I asked to speak with a manager and she told me they will just say the same thing.  I asked to speak with someone above manager and she told me there was no one (say what?).  I told her that was not acceptable and to get me someone.  After waiting on the phone for 20 minutes I hung up.
I continue to receive mailings that UVerse is in my area and to call now to get bundle packages.  I belive this is false advertising and that AT&T is not prepared to offer service in this area.
I have filed a complaint with Consumer protection but also ask for your advice/intervention.  I would like this resolved.  I would like one person to handle my case at AT&T to the end instead of getting the runaround and transferred umpteen times or put on hold.  I would like to know the specific issues that are preventing my install and not just "facilitites" (what's the secret?)  I would like compensation for losing a vacation day.  Since this has gone on for 2 months,they did not know there was a problem before 12 hours of cancelling?
I would also like to express concern that my phone service is with AT&T with 700 minutes for cell.  I asked for the bundle in which my minutes would go to 250 and told that is only for new customers- not current customers.  If it is available, why can't a current customer get it if there is no contract stating otherwise?  I would like the option for this plan.
From March 9
The saga continues and still no installation.  After three more phone calls, being on hold for 30 minutes each time, told I would be called back in 15 minutes (never happened), told I was being transferred to executive response (but sent to automated phone menu), I called again today.  On hold for 30 minutes.
Spoke with supervisor who ultimately told me I should stay with my current service carrier.  I asked if because this means it can not be done and she said I would be better off staying with what i have.
Finally, after reiterating it can't be done she indicated it can not.  Why have i been told for 2 1/2 months there was service at my address?  Why, with each call i was confirmed there was service?
Why was installation scheduled for me only to lose 1/2 day vacation time?  Why do i keep receiving mailings to my home saying there is service in my area and to sign up? (just received one again yesterday).
I was told all tvs had to be at the house for install.  I purchased one for the bedroom which has sat for 2 1/2 months not connected.  I would never have purchased if i was staying with my current carrier.  I still have no specific reason what the problem is why I can not get connected other than it can't happen.  Someone needs to rein this corporate giant in along with their horrible customer service.  As well, it is clearly false advertising.  If you can not get involved, please suggest who is the best to file a complaint with.  Dori Smith
Similar Posts: