Connecticut Attorney General George Jepsen today reminded qualified borrowers who lost their homes to foreclosure that Jan. 18 is the deadline for filing claims for a one-time payment under the $25 billion national mortgage foreclosure settlement.
The settlement agreement with the nation's five largest mortgage loan servicers: Ally/GMAC, Bank of America, Citi, JP Morgan Chase and Wells Fargo, included approximately $1.5 billion for payments to mortgage borrowers of those companies who lost their homes to foreclosure between Jan. 1, 2008 and Dec. 31, 2011.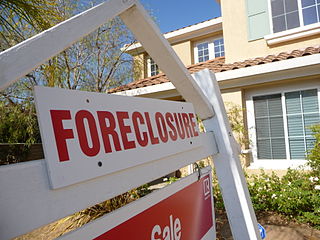 "Claim forms and instructions have been mailed to eligible borrowers, but to qualify for the payment, the claim form must be returned on or before the Jan. 18 deadline," said Attorney General Jepsen. A second packet, including a letter from the Attorney General, went out at the end of December to borrowers who have yet to file their claim. A final reminder will be sent just prior to the deadline.
The payments will be at least $840, and will very likely be substantially higher, depending upon the number of qualified borrowers nationwide who decide to participate. Nationally, approximately 1.75 million mortgage loans are eligible, including 7,600 in Connecticut.
Eligible borrowers do not need to prove financial harm, or pay anyone to file their claim, Jepsen said. Nor do they give up their rights to pursue a lawsuit against their mortgage servicer.
Jepsen encouraged borrowers who have questions about their eligibility or who need help filing their claims to call the national settlement administrator at the toll-free number: 1-866-430-8358, (hearing impaired: 1-866-494-8281), or submit their questions by e-mail to administrator@nationalmortgagesettlement.com The information line is open Monday through Friday from 8 a.m. to 8 p.m. Eastern time.
Jepsen helped to negotiate the national settlement agreement announced last February between the five mortgage servicing companies, 49 states and the federal government. It took effect in April. He is also a member of the executive committee monitoring the banks' compliance with the settlement terms.
Assistant Attorneys General Joseph Chambers and Matthew Budzik, Finance department head, are assisting the Attorney General in this effort.
More information about eligibility and filing a claim is available at:
www.NationalMortgageSettlement.com
More information about the national settlement is available on the Attorney General's website
Similar Posts: