It is almost as bad to be suckered into becoming a Kirby salesman as is to get scammed to buy one of these expensive vacuum cleaners.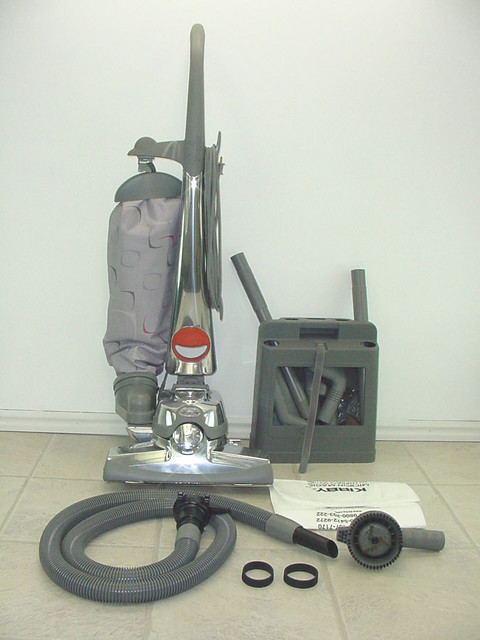 Nick of Southington found out the hard way this Spring as he was looking for a summer job between his sophomore and junior years in college as a music major.
He saw an advertisement in a local newspaper for a $500 a week job as a consumer service consultant.
"Heck yes," Nick thought to himself. "That sounded great," Nick, who asked his last name not be used, told CtWatchdog.
He called Golden Circle Distribution in Southington and talked with recruiter Al Hayes.
"He was vague about the job, didn't have a lot of specifics. We just talked about customer service work," said the Central Connecticut State University student. "He was talking about how I would be helping people understand their product."
Next came an all-day orientation where he learned more about the "customer service work" he had signed up for. The day was spent learning how to operate a Kirby vacuum cleaner, which has a starting price of $3,300 – yep that is not a typo.
"I asked myself 'this is customer service?'" Nick recalled. "I decided to go with it and see what happens."
The second day of training included learning how to use the Kirby shampoo attachment.
And then he learned what it takes to make $500 a week.
Nick had to perform 15 demonstrations a week to get the $500. Plus he would receive commission on each vacuum cleaner he sold.
His first task was to provide Golden Circle with the names and contact information for his friends, neighbors and relatives. Telemarketers then contacted these people and set up appointments for Nick, whose job it was to vacuum a room and sell the Kirby for as much as $3,300.
Initially the demonstrations were easy to get.
Nick had 11 within the first couple of days.
He only sold one though – to his mother – for $1,600.
That was the lowest his supervisor would let me sell a vacuum cleaner.
Nick said he was told to start by saying the cost was $3,300 and to keep dropping the price until the consumer bought it. To get an idea as to how inflated the price is, go to eBay and look up Kirby vacuum cleaners – you will see many used ones listed for a few hundred dollars.
"The customer is left not knowing what the actual price is," Nick said.
On Friday of his first full week Nick said he finally learned that he was duped.
He was four demonstrations away from getting his $500 but the office staff had no more potential customers for him to see.
So he was talked into going out with a half dozen other salesmen packed into a van that took him to Glastonbury for house to house cold calls.
The van – filled with other college students – would stop at a neighborhood and the salesmen knocked on every door.
Nick – who said the van was so full he had to sit on the floor in the back without a seat belt, said he knocked on 50 doors without getting a single consumer to allow him to conduct a demonstration. He ended his day at 9:30 p.m. still with only 11 demonstrations.
"It seemed too convenient to me that all the sudden I was close to reaching my quota and I had no more demonstrations," he said.
Managers at Golden Circle did not return a phone call seeking a response to Nick's complaint.
"I just wasted my time, have loans to pay, I could have been looking for other work," said Nick.
Nick, who has no other work now, is trying to find students for guitar lessons.
Nick's mother Lisa, is also furious with Golden Circle.
"The only good thing that happened the whole week is that he had one sale (to me) and received a $200 commission check on a $1,600 sale!  But, again, nothing else for his entire week of work!  (Unfortunate for me is that every time I go to use the new vacuum now, I will be reminded of how angry I am at them for taking advantage of my son.)," she wrote CtWatchdog.
"It was clear to his father and I that when he came home on the last day and told us what happened, we knew he was scammed.  It is one of those unfortunate life lessons for him at the age of 20.  Shame on them!"
At least Nick wasn't trying to sell Vortech Force vacuum cleaners, which cost $4,400, not including interest if the consumer decides to finance the purchase. With interest at 18 percent a year of six years, the total price comes to $8,000.
Similar Posts: