Has Budweiser been watering down its beer?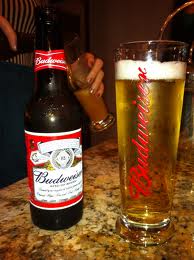 That is what three lawsuits filed this week are claiming.
The suits in Pennsylvania, New Jersey and California federal courts claim that Anheuser-Busch – the world's largest brewer – has been overstating the alcohol content in its Budweiser and other beers.
"AB InBev's St. Louis-based Anheuser-Busch Cos. routinely adds extra water to its finished products to produce malt beverages with significantly less alcohol content than displayed on its labels, violating state statutes on consumer protection, according to a complaint filed yesterday in federal court in Philadelphia," reported Bloomberg News.
AB denied the allegations as "completely false" according to Bloomberg News.
Besides Budweiser, the suits claim that AB also waters down Bud Ice, Bud Light Platinum, Michelob, King Cobra, Busch Ice, Black Crown, Bud Light Lime, Hurricane High Gravity Lager, Natural Ice and Michelob Ultra.
According to attorneys involved in the suits the allegations are based on information provided by former AB workers and not on tests of the beers.
"Each of the three suits is seeking damages of more than $5 million, and more lawsuits are expected to be filed against Anheuser-Busch, specifically in Ohio and Colorado. Lawyers say that the watering down of beers can result in beers that contain 3% to 8% less alcohol than their labels indicate," says Time Magazine.
Similar Posts: