If you are heating with oil in Connecticut, chances are you are paying hundreds of dollars more a year than you should.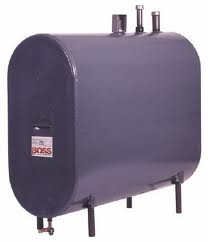 If you want to save some money, all you have to do is to follow the example of Tally, who lives in a mobile home park in Eastern Connecticut.
Before filling her 275 gallon tank she checks out what her present oil company charges and then calls around to see if there are better deals.
Her oil company said the best price it could give her was $3.99 a gallon.
"I thought holly molly, are you kidding me," she said in an interview. "I just thought $3.99 was pretty high."
She called a second oil dealer in Vernon and got a price of $3.79.
Her third call went to Cashway Oil/Vickers Inc. of Enfield that offered her $3.49 a gallon as long as she paid on delivery.
She ordered 125 gallons and saved $50.
"Fifty bucks is fifth bucks," she said.
Since she lives in a mobile home, Tally uses a lot less oil than most oil heating consumers in Connecticut and for them the savings would be much larger if they shopped around and were willing to pay cash on delivery.
The first thing a consumer should do is to check the Internet to get a sense of what the average, high and low prices are in your area.
The state Department of Energy and Environmental Protection posts weekly its survey on heating oil prices at Ct.gov/deep/lib/deep/energy/energyprice/ct_heating_oil_regional_retail_prices.pdf.
Not surprisingly, Fairfield County had the highest average prices in the first week of January with the average being $3.96 and the high being $4.55. The lowest price found was $3.44.
That shows a difference of $1.11 between the lowest and highest prices. Keep in mind the high priced dealers offer credit and full service which the low price was undoubtedly based on cash on delivery.
The state-wide average was $3.78, while the high was $4.55 and the low was $3.40.
If you want oil from a full-service company on credit, you might want to try a co-op.
For instance, Citizen's Oil Co-Op, based in West Hartford, has been providing its members with discounted oil for more than 20 years and is available throughout the state.
There is a $10 application fee and an annual $25 membership charge.
In return, the co-op promises to provide a savings of at least 15 cents a gallon below the state average for full-service dealers.
Similar Posts: