By Thomas Hinde of Ill.
I am also going through the same issue with sirius charging a credit card that had been expired for 10 months.  By the time I found out about it on my credit report my credit rating had dropped from a 725 to a 622.  I am currently under contract buying my first home, and this low credit score is virtually making it impossible to get a home loan.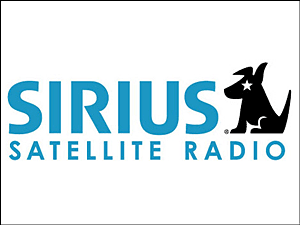 First time calling sirius, they wouldn't issue a refund due to the credit card being expired, even though they charged it without having the newer expiration date, they would not issue a refund without the newer expiration.
The lady i spoke with agreed to refund the amount, but tries to sell me on receiving a check in the mail. Obviously that wont work since the charges from the credit card wouldn't be resolved and dismissed as they promised they would do…allowing me to contact the 3 credit bureaus with a letter from my credit card explaining the mishap on a card where I have never missed a payment.
I pay my credit card company to overnight me a new card since they can't provide the newer expiration date over the phone, and it takes 7 – 10 business days via snail mail.
AFter paying $30 for shipping, I received the new credit card the next day and called sirius back. I first called at 8:45 AM central, right when I arrived at work. After an hour of explaining my situation to a subordinate, she informs me that a check was already issued. I about loose it since the anxiety of not being able to resolve this credit snapfu was through the roof prior to the call. I was transferred over to a supervisor. Said supervisor said that I was to be refunded money to the credit card, and that someone from new york main office would be calling me to handle this, since they were unable to process refunds without approval from corporate head quarters. Total time spent on the phone = 1.5 hours.
Believing the man, I waited till 5 PM. No call. I called back. After being transferred 3 times, I got another supervisor who was adamant that Newyork would call me in the next two hours. Sure enough…no call. Total time on phone = 1 hour. In addition, the supervisor provided me with a case number, and I wrote it down. He also promised to watch the case to insure it was handled and resolved.
Today, I waited till 3 PM to call, and was told that there were no notes on the account related to the case number provided. I about had a heart attack. I explained the situation, and was put on hold for half an hour. The supervisor got on the phone, and was able to locate the notes on the file. He again offered to provide a check, and when I declined, he informed me that it may take up to 10 days for someone in New York to get in touch with me.
For real, I have 5 k in earnest money down on my first home.
I have 3 weeks to secure a home loan and really have no idea what to do if sirius doesn't refund my credit card.
Can someone please help me?
HELP DID COME IN A FEW HOURS:
This was the email I received from Tom –
Wow George you really worked some magic…..I did hear back from Corporate customer relations 100% entirely because of you.  They told me so.
Stefanie at customer relations (866 635-0179 option # 3)  went as far to wait with me on the phone while we got in touch with my credit card company to resolve things, and get a refund back on the card.    The big issue was the expired card…..and then getting a new card with a different number.  Essentially in order for sirius xm to refund the Barclays credit card, they had to verify that both credit card numbers were linked to the same account.  They can not just issue a credit to a card that has never been charged previously without a bank letter stating that the two cards are linked together to the same account.

Similar Posts: