Airlines – which have myriad of complaints against them – do sometimes have a heart and will sometimes bend their own rules for a customer.
Take the case of Jane Potts who lives in the Groton area.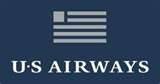 She wrote me this month asking if I could do anything to help right a wrong she felt US Airways did in its treatment of her daughter.
"One of my daughters is getting married in November and her bridal shower was over the Labor Day weekend. All her sisters were attending. Her one sister, Rachel is a Community Response Coordinator for the American Red Cross in Mississippi. I purchased a ticket for her to attend her sister's shower and her twin's sister surprise baby shower," she wrote me.
"Knowing the nature of her job and a possible "emergency" could keep her from attending, I contact a local travel agent for advice. Nancy Cronin, at Leisure Travel said I could purchase a refundable ticket but she said the cost was so "ridiculous", she advised I purchase a standard ticket and keep my fingers crossed."
"I look into my credit card offering protection, other airlines and nothing was available."
"Of course you can guess what happened, Hurricane Isaac hit the Southern United States and Mississippi was put in a state of emergency. My daughter was deployed to the coast and set up shelters for those displaced during the hurricane.."
"My travel agent contacted US Air and they were not understanding to the situation and charged us a cancelation fee of $200. She has one year to use the remaining amount towards another ticket."
"Yes, I know I purchased a non-refundable ticket, but my plea is my daughter was helping people in their darkest need….I thought USAir could support an American Red Cross worker and not charge the cancellation fee."
Normally I don't have any clout with airlines, so I was hesitant to even contact them. It seemed pretty clear that if you buy a non-refundable ticket and you don't use it, there is a penalty.
But to be fair to the airline and get its side, I did contact US Airways. And to my surprise the company was responsive and compassionate.
US Airlines said the daughter never sent proof of her employment with American Red Cross, but after making checks they would now bend their rules.
"Hi George, thanks for reaching out to us and giving us an opportunity to respond. I had our customer relations team look into this. We only received the initial email with no documentation from the daughter that she actually does work for the Red Cross," responded US Airways spokeswoman Liz Landau.
"We did not charge a cancellation fee and the ticket is available to use as long as travel is completed one year from date of issue; we are waiving the $150 change fee."
She even wrote a nice email to Jane Potts.
"Thanks, Jane. As I mentioned, we have waived your change fee. You may be interested to know that US Airways is a National Disaster Responder with the American Red Cross and contribute more than $250,000 annually through our corporate sponsorship and Miles of Hope program. These funds go toward helping transport relief workers and volunteers as well as support the program and initiatives of the local Red Cross in our hub communities of Charlotte, Phoenix and Philadelphia."
A happy ending. Love it.
Similar Posts: