Never been a big fan of Wal-Mart, a huge fan of Amazon, I was taken back this weekend reading Bloomberg news about the latest study which shows that Wal-Mart prices are frequently better than Amazon's.
"A study conducted by Kantar Retail, a London-based research firm, compared prices on a wide range of 36 items and found that on average they're 20 percent more expensive at Amazon than at Wal-Mart. The "Glee" DVDs? At $38.99, they were about $14 pricier at Amazon than Wal-Mart when the study was conducted in April. On goods such as food, Amazon's prices were almost 60 percent more, though some items are cheaper, the study said," the Bloomberg article by David Welch says.
Consumers "trust Amazon will have a low price," said Anne Zybowski, a Kantar analyst who co-wrote the study. "On many items, they do have competitive prices. That's how Amazon has won millions of customers one shopper at a time."
"Still, when it comes to controlling prices, Amazon is playing catch-up with Wal-Mart  which has been building its supply base, wringing costs from its vendors and amassing buying power for 50 years. Amazon is working on bringing in new vendors and lowering costs in its supply chain, Zybowski said.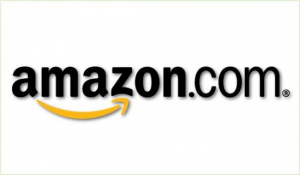 "Last year, the Seattle-based company's sales grew 41 percent to $48.1 billion. Bentonville, Arkansas-based Wal-Mart, the world's largest retailer, increased U.S. sales at its namesake stores 1.5 percent to $264.2 billion. Wal-Mart shares have climbed 27 percent in the last 12 months, compared with a 14 percent gain for Amazon.
Robin Sherk, the co-author of the report, said Kantar became interested in the issue after noticing that Wal-Mart shoppers five years ago started noticing a trend of more customers moving to the internet for shopping. At the time about one quarter of Wal-Mart shoppers went to Amazon, now that figure has doubled.
Maybe Wal-Mart should take heed and advertise its cheaper prices.
I tested the difference in prices on Atkins Chocolate Peanut Butter bars. At Amazon they are about $2 each, including shipping with Prime Membership, which I have. At Wal-Mart's web site I ordered the same product at $1.20 each without additional shipping charge by getting two sets.
Similar Posts: