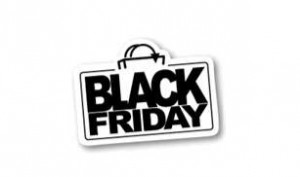 Other than the fact that I'm dead dog tired the day after Thanksgiving, I have no desire to get up at o'dark thirty and shlep from store to store, fight the crowds to buy stuff for the holidays.
I would much rather stay home in my jammies and shop from the comfort of my living room on line.
Most of what you find in store, you can find on line as well.  Plus, I don't get annoyed with people getting in my way and being rude.  Let's face it, the really good deals are a scam.  The stores usually only have two or three of that really discounted item to get you in the door, and I NEVER GET ONE.
I've learned I do much better and keep my sanity and good humor by staying home.  I shop online and drink my coffee and keep the smile on my face.  PLUS, I use Shop At Home and Ebates to get CASH BACK on my purchases!
If you are a Black Friday shopper, you can find all the Ad Scans for all the stores HERE.  Preview every store's Black Friday Ad from Ace Hardware to Walmart and decide if you really want to brave the crowds or shop from home.
Gina Juliano
ginaskokopelli.com – Your source for everything coupon, free, and cheap!
Similar Posts: