Department Will Implement Medical Marijuana Program
Public Act 12-55, An Act Concerning the Palliative Use of Marijuana, passed by the Connecticut General Assembly and signed into law by Governor Dannell Malloy on May 31st, 2012, requires the Department of Consumer Protection to issue temporary patient registration certificates for the palliative use of marijuana starting on October 1, 2012.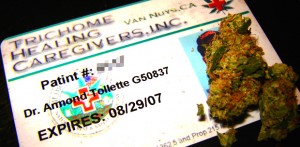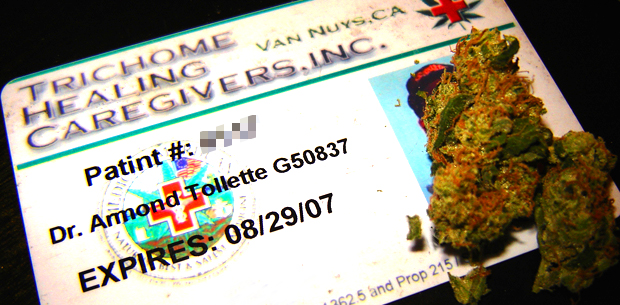 Beyond what is set forth in the law itself, the department does not have additional information available for either patients seeking a registration certificate or individuals interested in becoming a licensed marijuana producer or dispensary.
To help potential patients, producers and dispensaries better understand the medical marijuana law, the department has prepared a list of frequently asked questions:
Q. When can patients start registering with the Department of Consumer Protection for temporary registration certificates?
A. Starting October 1, 2012, qualifying patients will be able to apply for temporary registration certificates from the Department of Consumer Protection.
Q. Can patients be placed on a waiting list?
A. No. The department is not maintaining any type of temporary list of patients interested in obtaining a temporary registration certificate.
Q. Who will be eligible to use medical marijuana?
A. To qualify, a patient needs to be diagnosed by a physician as having one of the following debilitating medical conditions that is specifically identified in the law: cancer, glaucoma, HIV, AIDS, Parkinson's disease, multiple sclerosis, damage to the nervous tissue of the spinal cord with objective neurological indication of intractable spasticity, epilepsy, cachexia, wasting syndrome, Crohn's disease or post-traumatic stress disorder. Patients also have to be at least 18 years of age and be a resident of Connecticut. An inmate confined in a correctional institution or facility under the supervision of the Department of Correction will not qualify, regardless of their medical condition.
Q. What about other medical conditions for which patients could benefit from medical marijuana?
A. An eight-member Board of Physicians will be established by the Department of Consumer Protection, consisting of physicians or surgeons who are board-certified in one of the following specialties: neurology, pain medicine, pain management, medical oncology, psychiatry, infectious disease, family medicine or gynecology. The board will recommend to the Department of Consumer Protection additional medical conditions, medical treatments, or diseases to be added to the list of medical conditions that qualify for the palliative use of marijuana. To be added as a qualifying condition, such recommendations will have to be approved by the Department and implemented by the adoption of a regulation.
Q. What will a physician have to do to certify the use of medical marijuana for a patient?
Physicians will not "prescribe" marijuana in the same way other medications are prescribed to patients. Rather, the Department of Consumer Protection will develop a form that a physician may use to issue a written certification that a particular patient has been diagnosed with a disease that makes the patient eligible for the palliative use of marijuana and, based on a medically reasonable assessment of the patient's medical history and medical condition, the potential benefits to the patient from the palliative use of marijuana would likely outweigh the health risks. This assessment will have to be made in the course of a bona fide physician-patient relationship. In addition, the physician will have to explain the potential risks and benefits of palliative marijuana use to the patient or their legal guardian.
Q. Will every pharmacy in the state dispense medical marijuana?
A. No, pharmacies will not be licensed to dispense marijuana; only licensed pharmacists will be able to obtain a dispensary license from the Department of Consumer Protection.
Similar Posts: