The 2011 Legislative Session is winding down and along the way a number of bills that could dramatically improve the care of elderly citizens while simultaneously decreasing the costs of that care are up for consideration.
The State Commission on Aging has taken a proactive stance on several bills among which is Senate Bill 1185: An Act Concerning State Payments to Nursing Homes and the Duties of Nursing Home Receivers.
Julia Evans Starr, Executive Director of the Commission on Aging commented during a public hearing on this bill that the Commission on Aging "the Long-Term Care Advisory Council and others have recommended this initiative as a key component to rebalancing our state's long-term care system, while helping nursing homes maintain and retain financial viability.
"Rebalancing" our long-term care system means shifting the balance between the amount of people receiving services in institutions versus community settings. Currently, our state spends about 65% of its Medicaid long-term care dollars on institutional care, like nursing homes – about $1.6 billion annually. Our dollars stretch further when providing home- and community-based care: while only 35% of the dollars goes to community-based care, we serve 53% of the people that way.
According to Connecticut's 2010 State Long-Term Care Plan, rebalancing the system will cost our state $900 million less in 2025 than leaving the balance as-is.
But, rebalancing is not just about dollars and cents. It's about choice, independence, dignity – and the law. Both the Supreme Court, through its Olmstead decision, and Connecticut state law (CGS§17b-337) indicate that individuals should receive care in the least restrictive, most appropriate setting.
In order to be in compliance with the law, Connecticut must improve its home- and community-based options. And, in order to achieve savings, we should right-size our nursing homes, which have an occupancy rate statewide of about 91%. Many wonder whether we should be considering downsizing nursing homes at a time when our population of older adults is set to increase.
Importantly, the experts indicate that if we achieve the rebalancing goals set in the state's Long-Term Care Plan, we can actually reduce the number of nursing home beds we need in 2030 by 25%.
It's great to see the Commission on Aging taking such as strong stance on issues such as nursing home occupancy, since the cost of long term care is now nearly $12,000 per month per patient in many nursing homes. Yet the facilities often are strapped for cash and can find themselves understaffed, which does not improve the level of care for the inhabitants.
Not only can Connecticut's elderly benefit from a shift to home or community-based care, but Connecticut's taxpayers will benefit too. It should seem like a no-brainer to back a bill that can so dramatically improve the lives of the elderly and help run our state finances back toward the black.
But there are some people out there who will oppose any efforts to move elder care away from the status-quo and into the 21st Century. Hopefully they will be in the minority when it comes time to put this bill and others of a similar nature to a final vote.
Another piece of pending legislation that I have taken an interest in is sSB 365 AN ACT CONCERNING INVESIGATIONS BY PROTECTIVE SERVICES FOR THE ELDERLY.
This legislation was initiated to deter malicious false claims of elder abuse. Under the previous law, people with personal agendas could make repeated complaints of elder abuse against someone with whom they have a disagreement, and the state would have to investigate each claim as "new information."
Now, however, when a complaint has been investigated and found to be groundless, repeated malicious complaints can lead to arrest, and upon conviction up to a year in jail and a $2,000 fine. I like that.
No. I'm, not being mean I'm merely reflecting the normal reaction of a person who has been subjected repeatedly to false complaints, and ended up going toe-to-toe with the state bureaucracy.
For those who haven't read this column previously sSB 365 arose from the attempted Granny Snatching of my 94-year-old widowed mother back when she was 92. She had been hospitalized for potassium deficiency and dehydration when she lived alone in the apartment she had shared with my father outside Albany, New York.
Mom moved in with us in December 2008, but a month later, after she sought to take control of her own finances she was sued in Albany Supreme Court by my sister, aided by my brother and several other family members, attempting to force her into a nursing home.
Mom went to trial in March 2009 and beat her offspring like cheap rugs. However, they then began a rotating series of complaints to the Connecticut Department of Social Services alleging that she was the victim of elder abuse, with every single complaint requiring an investigation.
The first investigation revealed that my siblings were simply continuing the harassment that began with the lawsuit and the case was closed. So my sister's daughter, who testified against her grandmother in court in March 2009, began another round of complaints with the same result. That was followed in 2010 by a flurry of complaints filed separately from different states.
But the requirement that Mom submit to investigators' inquiries triggered a condition referred to as stress- or fear-induced delirium, a progressive condition according to Mom's doctors, that can result in coma or even death.
Fortunately, in December 2010 a panel of lawyers, elder care advocates, and legislators began a series of meetings at the state Legislative Office Building in Hartford to rewrite the law. Now that bill is pending before the State Senate with a long history of favorable comments from the various government committees that have reviewed it.
I hope it passes soon and I really hope Gov. Malloy signs it into law. It would be nice to have a legal deterrent to the wanton recklessness exhibited by people who have too much time on their hands and no conscience.
Frankly I wish the present version of the law still made the filing of false complaints a felony rather than a Class A misdemeanor. I think that being labeled a convicted felon in an elder abuse case would be the appropriate title to hang on those who get their kicks from bullying old folks.
On the other hand, a Class A misdemeanor still calls for a year in jail. It's nice to think that after being thrown in with convicted rapists and child molesters, elder abusers would get a similar reception from the general prison population as the rest of the scum who inherit the lowest rung on the prison social scale.
Frankly, that reception, especially if it occurs on the first night, would make every other night for the rest of the year seem … redundant. That has a nice ring to it … doesn't it?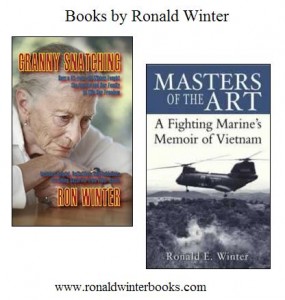 Similar Posts: