Maybe you had the bright idea to take in the London Olympics this summer. Good for you.
Bring money. LOTS and LOTS of money.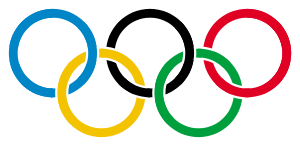 Gold medal writer Ed Perkins of SmarterTravel.com is looking at $1,000-a-night two star hotels in London during the Games. And $5,000 ticket packages.
London is already one expensive town, but the Olympics are pushing it all higher, higher, higher. Officials are estimating 131,000 visitors will be competing form hotel rooms in the London games, with guesses ranging from 6 million to 11 million people converging on London over the span of the competition from July 27 to Aug 12.
If you're still up for it, there's some helpful information at VisitLondon.com,  The Washington Post,  CBS,  the BBC, and The London Olympic News and many more sites.
Similar Posts: