Just to close the loop on my lawsuit against The Courant and The Tribune, where I spent 40 years as an investigative reporter, federal court reporter, business editor and investigative consumer columnist.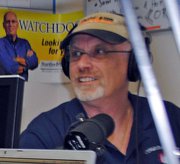 I and my attorney, Joseph D. Garrison of New Haven, have withdrawn the wrongful termination suit, which we filed in 2009 and  was based on my claim that I was fired illegally because of advertising pressure, which I had been assured would not happen.
I want to make it clear that I have no animosity toward Courant Publisher Richard Graziano or the staff of The Courant. While to a small degree we are in competition, both at www.ctwatchdog.com and soon at www.cttalking.com I wish both Graziano and the Courant the best. I am a Courant subscriber and Rich and I are Facebook friends.
Similar Posts: