After having written about how some property managers and boards of association have taken advantage of unit owners, I was thrilled when the new leadership of the Connecticut Condo Owners Coalition (CCOC) asked me to become a member of their executive committee.
I learned quickly that having to rely on the Ct General Assembly to protect condo owners was not realistic. Connecticut condo owners have little protection against abuse compared to other states like Maryland, Florida and Nevada. Legislation to level the playing field gets either watered down or changed at the end to benefit condo managers and boards.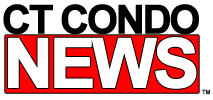 So we decided that shining a spotlight on problems and showcasing complexes where everyone was treated fairly and with respect was more effective.
For the last three months we have been working on a unique website – nothing like it anywhere in the country – that focuses exclusively on condo issues in one state. It is a cooperative venture between myself and the CCOC, working as a team teaching condo owners about condo laws, investigating complaints, and giving voice to condo owners.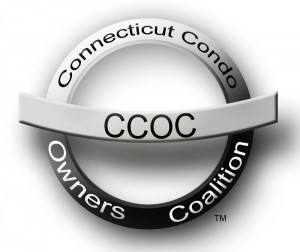 The executive board of the CCOC is comprised of four people – three of them former board of directors – and all of us with extensive experience in condo living. Glastonbury attorney Patricia Avery – who specializes in real estate law – has agreed to provide us legal advice.
The web site – www.CtCondoNews.com – is also the home of www.ConnecticutCondoOwnersCoalition.com, and as part of our belief in transparency, is divided in two sections – CCOC annoucements and news. The news section is edited by myself, while the CCOC section is edited by CCOC President Brian Harte, a former Marine, and a veteran law enforcement officer. Brian and I head a team of investigators who look into condo owners complaint. Many of the stories will be based on joint investigations by me and Brian.
If we believe the condo owner is in the right, we will help the person. If we believe the person is wrong – and we have had several instances of that – we tell the owner that he or she is violating a rule or law and request that they clean up their act.
Our role is to help all condo owners to make their complexes operate efficiently and fairly.
The site was designed by Gary Choronzy, www.connecticutwebsites.com, who also designed the latest version of CtWatchdog as well as www.CtTalking.com, the site owned by radio personality Dan Lovallo and myself.
This is a work in progress, and will always be a work in progress. We seek your comments and suggestions as to how we can make this site more meaningful and helpful to you.
Besides Brian and George, the executive committee includes Sandra Martinik,  Treasurer and Secretary .  Sandi is a veteran in the insurance industry and is the former president and board member of her condo association.
Gail Egan is the CCOC"s Project Manager/Logistic director and coordinates the CCOC Investigations Committee working closely with Brian and George.  Gail was a board member of her association for more than 20 years serving most of that time as Vice President and  in April 2010 as President until retiring in July 2011. She worked closely with legal counsel for the Association resolving unit owner/management issues and reviewing the recent CIOA legislation. Her expertise is in database analysis and graphic design.
A sample of the stories already posted:
A new Investigations Committee has been formed to handle the complaints of members.  
For a Middletown condo owner, all it took was one phone call.
If you knew then what you know now, what questions would you ask?  Part I of a series.  
Welcome to the site – a letter from the President and Chairman
Similar Posts: